For all the Naxistas, Naxi is sweetest and cutest couple ever. At the beginning, Naty and Maxi were totally different, one is a demon and another one is an angel. But after a long time, they start to develop feelings for each other and they have a lot in common too. They are shipped by everyone, except Ludmila, who just want Naty to spend all her time with her. After many romantics moments, they officially become a couple, but sadly they are broken up because of Ludmila (again...). If you're wishing to see the full story of Naxi, click here.
This is a club for all the Naxistas. Add your name if you love Naxi, the cutest couple ever <3
Naxistas
Naxi's Best Moments
Photos
Clips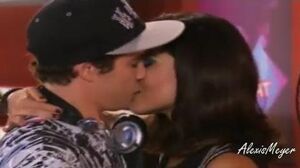 Community content is available under
CC-BY-SA
unless otherwise noted.